Such were their number that Princess Diana called the Queen's corgis "a moving carpet" at the palace because of their tendency to follow the sovereign around.
The Queen's last two remaining corgis, Muick and Sandy, stood waiting for the monarch's hearse at Windsor Castle this week and will be looked after by her son Prince Andrew and his ex-wife, Sarah, the Duchess of York.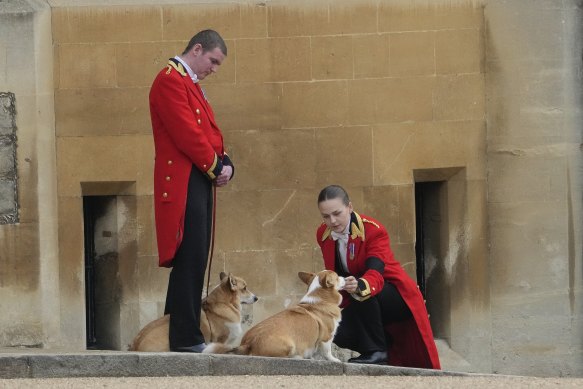 Jacquie Chu organised the gathering of corgis and their owners at Melbourne's Shrine of Remembrance and said the meetup was prompted by a combination of having the day off and paying tribute to the Queen.
Chu said being a corgi owner meant constant references to royalty.
"Every time we are walking down the street someone will yell out 'Is that the Queen's corgi?'," she said. "She has really contributed to the breed."
However, not all in attendance at the corgi meetup were royalists.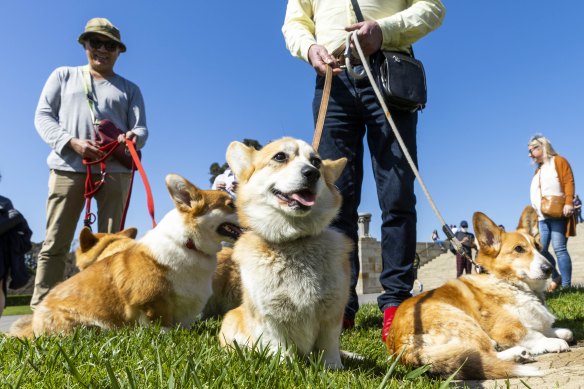 Megan Vowers-Vette, owner of Yuki, said she was attending not to mark the Queen's death but instead to meet other corgi owners.
"I don't know if I am a Queen lover, but she was a corgi lover, so that's what it was for me," she said. "Getting a corgi has made me like the Queen more."
Australians were encouraged to observe a minute's silence at 11am on Thursday to honour the Queen and to reflect on her 70 years of service.
However, many people were unaware of the moment of reflection with cafe owners and beach goers too busy enjoying their unexpected public holiday.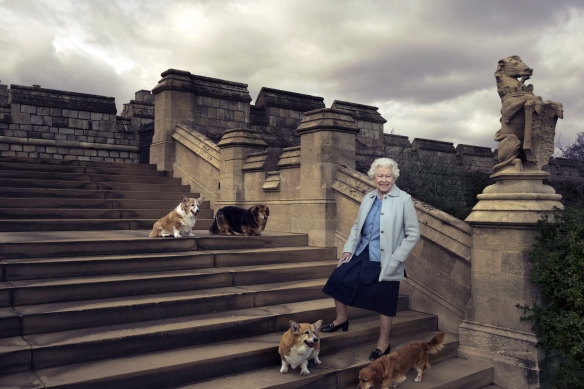 Fitzroy local Sarah Thompson said she hadn't known about the tribute, mainly due to it being a day off.
"If I was at work today, I may have known," she said. "They have the papers there and we often talk about what is going on."
Yarraville couple Peter and Julie Max said they would have paid their respects had they been aware of the moment.
Loading
"We weren't aware of it," Peter said. "We would have [done it] though. I think she did a marvellous job. I think she held a lot of things together that wouldn't have stayed together without her."