Guwahati: These are no ordinary canines as they are helping the forest guards in tracking poachers in three national parks and wildlife sanctuaries of Assam. This is the dog breed that helped the US Navy Seal team in tracking and killing former Al Qaeda chief Osama Bin Laden. The special dog squad guarding the wildlife in Assam, termed the K-9 dog squad, currently comprises six working Belgian Malinois breeds, while two newly inducted dogs are still undergoing specialised training.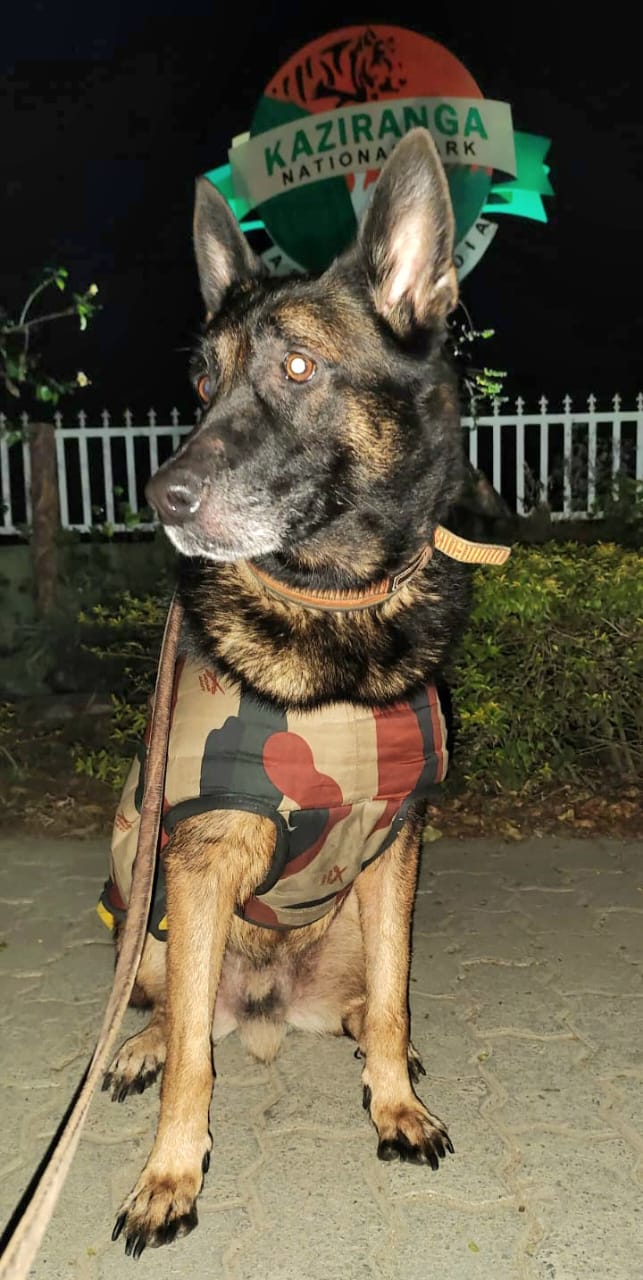 Among the six dogs currently being used to track poachers, three, Leon, Zuby and Emy are based in the famed Kaziranga National Park and one each, Misky and Veera, is stationed at the Manas National Park and Orang National Park in Lower Assam respectively.
These specialised dogs have close to 100 success stories where they have led the forest guards to the poachers or their homes resulting in their arrest thus proving to be an effective tool in dealing with the grave problem of rhino poaching, which had been rampant and going unabated in the national parks and wildlife sanctuaries of Assam, which is home to a sizeable population of the endangered one-horn rhinoceros.

Initially, one Belgian Malinois, Jorba, was first deployed in 2011 in the World Heritage Site, the Kaziranga National Park. In 2014, another unit was added to the K-9 dog squad, which increased to seven by 2019. This dog squad has ever since operated successfully in three national parks and one wildlife sanctuary of the state. 
"The reason why we used this particular breed is because of their extreme prey-drive capability. They are capable of even assisting arrests of suspects if the situation demands. Once they pick up a scent and track and come to a lead, they have the capability of outrunning and bringing the suspect down in case the suspect tries to escape. This breed has been successfully used as a Military Working Dog by American and European forces. The breed has shown exemplary performance in sniffing out explosives and drugs and also tracking down anti-government forces in Iraq and Afghanistan," Bibhab Talukdar, Secretary General of leading wildlife NGO Aaranyak, told ABP Live.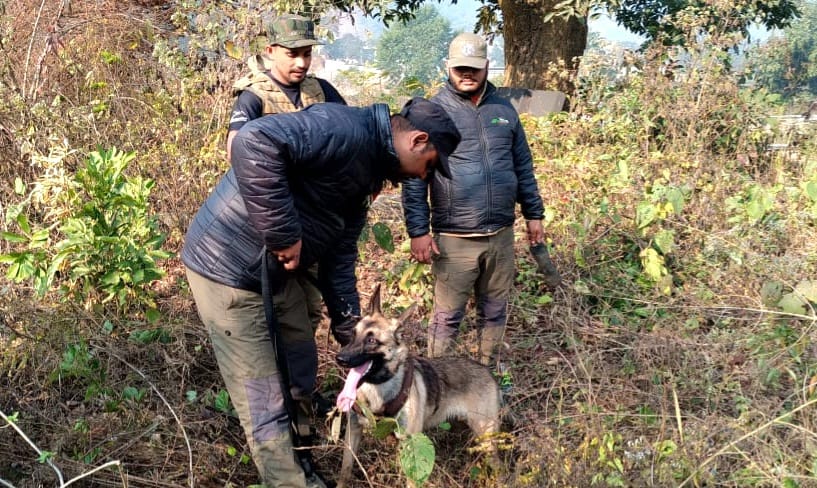 Belgian Malinois is a medium-to-large breed of dog bred primarily for personal protection, detection of explosives and narcotics and during search and rescue operations. In India, the National Security Guard, Central Industrial Security Force, Indo-Tibetan Border Police and commando units also use this breed. 
Kaziranga National Park is the last stronghold of the one-horned rhino, having more than two-thirds of the worldwide population. It is also home to the highest density of Royal Bengal tigers in India. However, both species were under threat in their habitats in 1980s and 1990s. As many as 27 rhinos were killed by poachers in Kaziranga National Park in 2014, the worst in three decades. 
The Belgium Malinois shot to international fame for assisting US navy Seals in sniffing out Osama Bin Laden's hideout in Pakistan.
"What impressed me the most was Aranyak's K-9 department. It has several meticulously trained and looked after breeds of Belgian Malinois canines which have been pressed into service by the forest department for anti-poaching activities. I was happy to note their extraordinary contribution in nabbing poachers," retd DGP of Gujarat police Keshav Kumar wrote in his Linkedin page.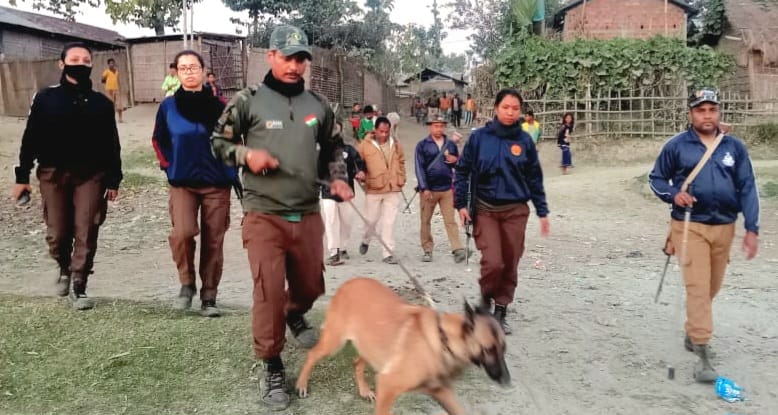 With the induction of the K-9 dog squad, cases of rhino poaching have declined drastically. In 2021, only two rhinos were poached and in 2022, none. This marks the first time since 1977 that no rhinos have been poached in the World Heritage Site, Kaziranga National Park. 
The author is a senior journnalist covering the Northeast.