Last week, one dog owner was grateful to discover that her husky's collar saved her dog's life. The dog was shot in the neck, according to KSL-TV, and the owner firmly believes that if the dog hadn't been wearing her collar, she likely would have died.
Carly Kendall called her dog, Coconut, an "adventurer."
"She can dig under anything, climb over anything, squeeze through anything," Kendall told the local news station. "She's quite the Houdini."
True to her adventurous spirit, Coconut and her sibling Axel dug a hole under their backyard fence last Wednesday and escaped. Thankfully, Coconut was wearing a GPS collar that allows Kendall to track her location. So, when Kendall noticed Coconut and Axel were missing, she looked at the app to see where the dogs wound up. But, when she saw that Coconut's location wasn't changing as the app refreshed, she grew worried.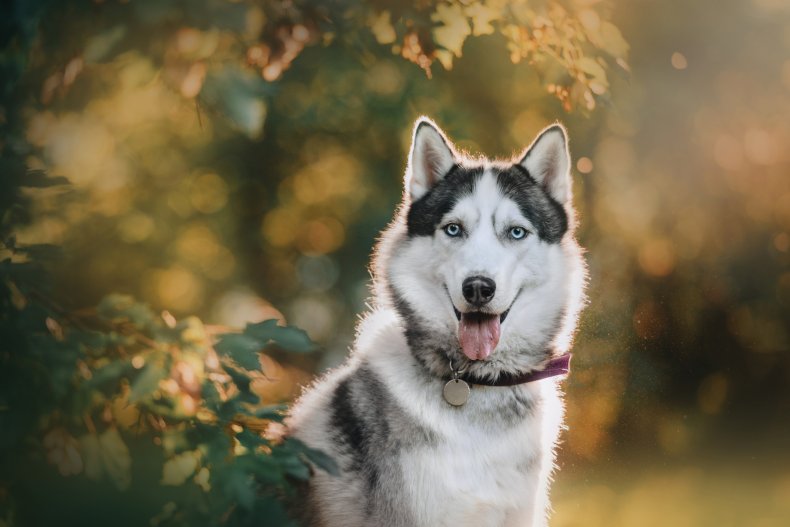 "The thing is, normally we get, 'This is where she is,' and then by the time it updates again, she's like a mile away because she's just running, but she just wasn't moving," Kendall said.
Kendall found Coconut lying at the side of the road "covered in blood." Though she initially thought her dog had been hit by a car, a rancher had shot Coconut with a shotgun after she and Axel chased the rancher's sheep through the pasture.
The pellets reportedly "went through Coconut's neck, across her back and out her side," according to KSL-TV. But thankfully, the collar stopped several shells that would have hit the dog's neck. Coconut received a few stitches and is expected to make a full recovery.
What happened to Coconut is legal in the state of Utah.
A person has the right to shoot a dog who is seen "attacking, chasing, or worrying" their livestock, according to Utah Carry Laws. Additionally, the dog does not have to bite before a gun owner can shoot.
The Deseret News reported in 2005 that a man's sheep were hit and killed by a train after a dog chased them to nearby train tracks. Only eight out of the 100+ flock survived, and when the dog returned the next day to chase the remaining survivors, the sheep owner shot and killed the dog.
In response to the matter, the chief investigator for the Humane Society of Utah said: "Any person may injure or kill a dog while it is attacking, chasing or worrying any domestic animal having a commercial value."
Of course, while the investigator further explained that the person at fault in cases such as these is the owner of the dog, he encouraged people to capture the dog vs. killing it.
"Where you've got an animal that has created that kind of problem, the court is probably going to order them to put the dog down eventually. But I would rather see them go through that court process," the investigator said.