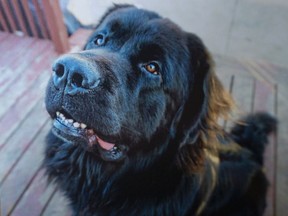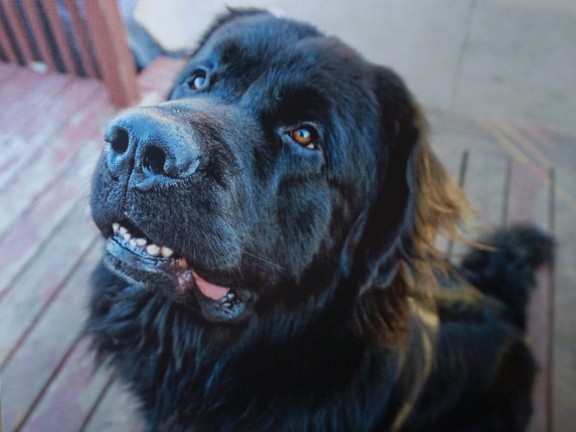 Article content
A Windsor dog walker who has refused to return a former client's pet for three years — despite repeated losses in a bizarre custody battle — is now facing criminal charges.
Article content
A justice of the peace on Tuesday issued a summons for Samantha Roberts to appear in court next month on charges of theft under $5,000 and disobeying a court order. If she doesn't show up, a bench warrant will be issued.
It's the latest twist in the fight for custody of a Newfoundland dog named Lemmy, which has dragged on since 2019.
Greg Marentette bought the puppy from his sister in 2016 and named it after the lead singer of Motorhead, one of his favourite bands. After working as Marentette's dog walker for about three years, Roberts decided one day in Aug. 2019 that she wasn't giving Lemmy back.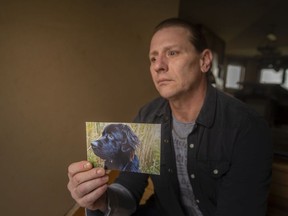 Marentette won a third victory late last month when Ontario's highest court rejected Roberts' bid to overturn previous judgments against her in a drawn-out civil suit.
Article content
But Roberts still hasn't returned the dog, so Marentette filed a "private prosecution" last week. He went to court Tuesday to give testimony in support of filing the charges.
Within minutes, a justice of the peace issued a summons for Roberts to appear in court in September. It was another victory for Marentette.
But after years of court battles, $20,000 in legal fees, and missing out on much of Lemmy's life, his excitement was tempered.
Marentette and his lawyer have also reached out to the sheriff, a government official who executes and enforces court orders, to seize the dog this week. That will cost Marentette $40 for each attempt.
"I'm trying not to get my hopes up too much," he said outside the courthouse. "Not until that dog is laying on my floor, because I've been let down too many times already. I get good news and just get deflated all over again and it's another six months before I hear something that's good news."
Article content
Marentette bought Lemmy in 2016 in the hopes it would help with PTSD and depression brought on by a motorcycle crash three years earlier. He suffered three broken vertebrae, a dislocated hip, concussion and broken femur.
After returning to work, Marentette wanted a dog sitter so Lemmy wouldn't be caged up and alone all day. He hired Roberts for $30 a day.
Roberts' lawyer, Andrew Colautti, couldn't be reached for comment on Tuesday.
But earlier this year, he told the Star the relationship evolved so that Lemmy stayed at Roberts' house for several nights a week. He also previously said that Marentette could no longer afford to pay for Roberts' services and offered to "share" or "co-parent" the dog.
The relationship began to fray over time, until Aug. 2019, when it came to a halt. Marentette called Roberts to say he was taking Lemmy on a trip. Roberts refused to return the dog, told Marentette she had taken him to an undisclosed location and was seeking legal custody.
Article content
Marentette launched a small claims lawsuit against Roberts. He won. Roberts appealed in divisional court. Marentette won again. In March, Roberts filed a motion to the Ontario Court of Appeals. Last month, that court ruled it would not hear her arguments.
Dog owner and dog sitter wage three-year court battle over custody of puppy

Judge dismisses dog custody appeal
Despite his repeated wins, Marentette has only seen Lemmy once since Aug. 2019, in a courtroom on the first day of the small claims trial. Each time Roberts launched an appeal of the rulings against her, a judge ordered that Lemmy would stay with her until the case was decided.
"It's beyond frustrating," said Marentette. "It's should be so simple. You won the case, you get the dog. If she wants to fight it, let her fight it. But in the meantime, the dog goes to the person who has been proven that it's his. Anything else doesn't seem fair. She could have kept fighting the appeal and kept losing, but at least I would have had my dog for the last 2 ½ years."
Despite the courts repeatedly confirming he is the rightful owner of Lemmy, Marentette said he feels like he has been "ripped off for three years of that dog's life."
"How do I get that back?" he said. "What's the price tag on half of a dog's life? How do you equate that?"
twilhelm@postmedia.com