A pair of adorable golden retrievers on a restaurant date, in a scene straight out of Lady and the Tramp, has melted hearts online.
Owner Ursula Daphne Aitchison shared a clip of her pets, thought to be called Hugo and Huxley, looking sharp as they sat outside the eatery.
The pair, wearing napkins, were seated opposite each other amid the al fresco setting, with twinkling lights illuminating the restaurant's interior.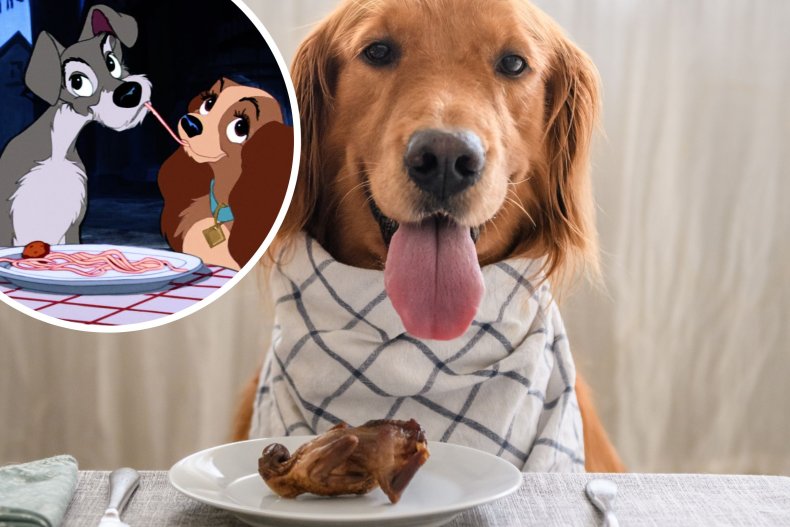 "Table for two please," Aitchison, based in the U.K., captioned the clip, which has amassed more than 600,000 views since being posted online.
The on-screen caption on the video, which can be seen here, said "so romantic."
Waiters serve the dogs some tasty treats, seeing both boys immediately pounce on the food, wolfing it down in a matter of seconds, with some inevitably ending up on the floor, the goldens in hot pursuit.
Numerous people raved about the clip, comparing it to the iconic scene in the Disney classic Lady and the Tramp.
The film was first released in 1955, and tells the timeless story of Lady, a golden cocker spaniel, who strikes up a friendship with a mongrel named Tramp.
The pair, voiced by Barbara Luddy and Larry Roberts, end up falling for each other, epitomized in the classic scene where the pair share a plate of spaghetti, and their lips lock as they both slurp the same noodle.
The film was remade in 2019, when Disney released a live-action version starring Tessa Thompson and Justin Theroux as the titular characters.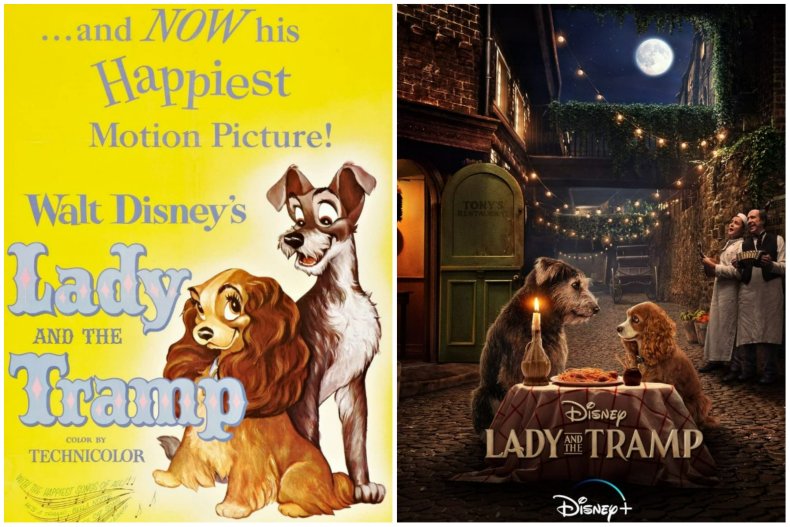 Commenting online Mel_V_Mon wrote: "Lady and the Tramp moment."
Annic420 said: "LMAOOO I've waited my whole life for a realistic Lady and the Tramp."
Christy Ma commented: "Lady and the Tramp looks a lil different here."
Neele Shie replied: "Lady and the Tramp expectations vs this reality."
Franck Masson raved: "Favorite dogs, favorite Disney."
And Y_hilo commented: "Lady and the Tramp with realism and without the spaghetti."
To which Aitchison responded: "Yep."
In an earlier video posted by Aitchison, an animal photographer, she showed herself sitting at the table enjoying a meal.
On her website, she said: "They say never work with animals and yet I have spent the last 7 years of my life doing just that and couldn't be happier."
The chart below, provided by Statista, shows popular dog breeds in the U.S.
Golden retrievers are among the nation's most popular dogs, making the top 10 list in 2020 and 2010.
The most recent figures from the American Kennel Club (AKC) showed they were in fifth place, compared to fourth a decade ago.
Newsweek contacted Aitchison for comment.