Weeks after his leg was amputated as part of an ongoing cancer battle, a keen-eyed dog rescued an otter pup from a river near his family's home. His family doesn't know for sure how the baby otter got stranded, but they know their brave pooch's actions saved its life.
Retiree Cleo Young of St. Mary's Point, Minnesota, saw the aftermath of her dog Gus's rescue mission on Easter Sunday, April 17.
"Our whole family was here, and my son was putting up a new rope on the flagpole. Everybody was watching him and helping," Young told The Epoch Times. "All of a sudden, our dog Gus, a 6-year-old goldendoodle, was in the river."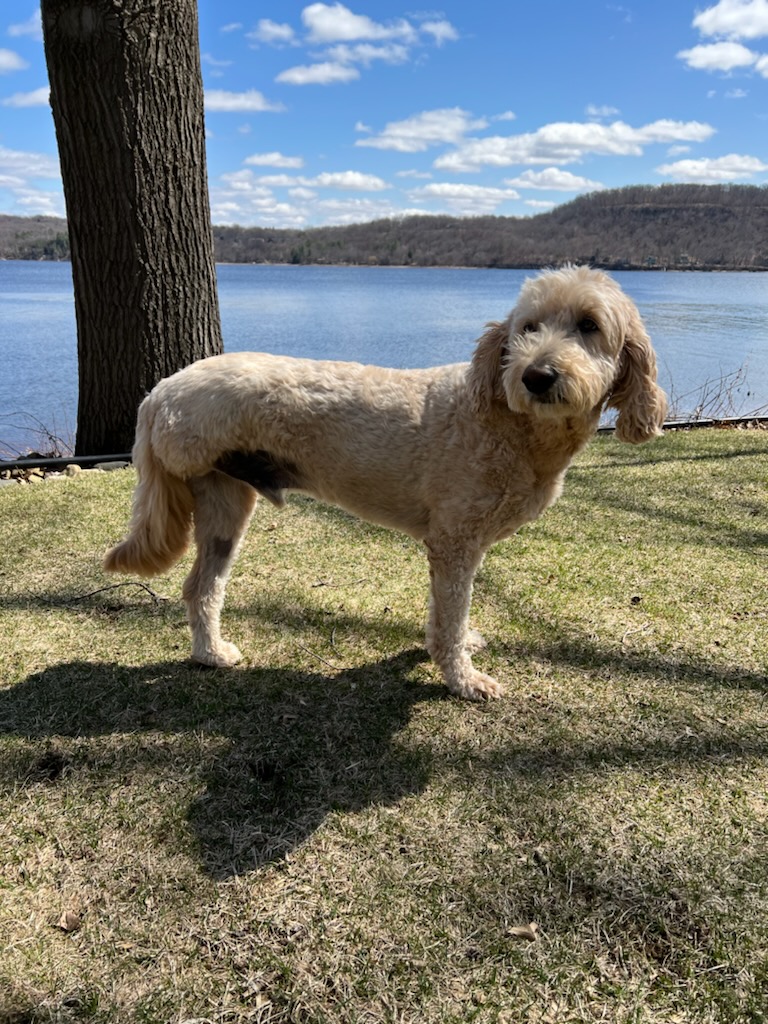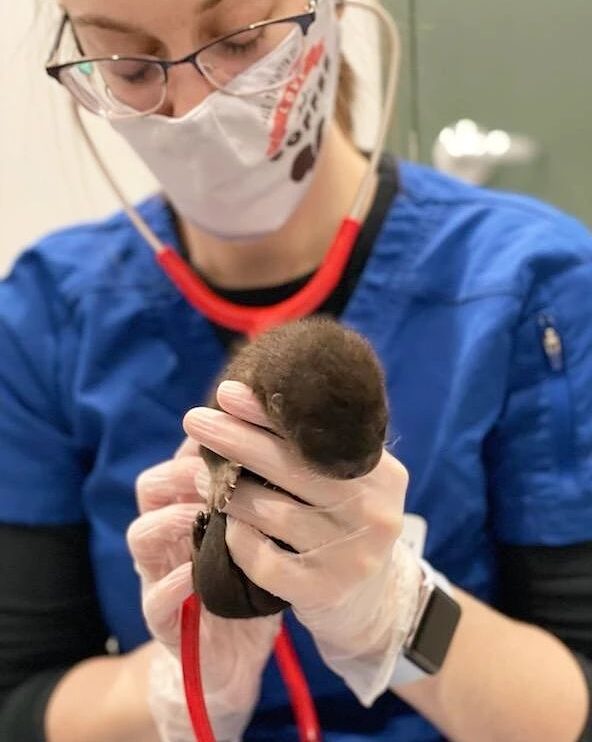 Gus had had his right hind leg amputated mere weeks before, on Feb. 3. The temperature was in the high 20s or low 30s, Young estimated, and it was the first time Gus had been in the St. Croix River since the ice melted, yet he swam out about 50 feet. When he returned, he had something in his mouth.
"He brought it to the shore, dropped it, and our granddaughters ran over. It was alive. It was about a week-old river otter," said Young.
The family rushed the baby otter inside and washed it clean of sand under warm, running water. They then drove to the Wildlife Rehabilitation Center of Minnesota (WRC) in Roseville with the wriggling pup wrapped in a towel.
Young's granddaughters, Ella and Lucy Hammerstrand, shot photos and videos along the way.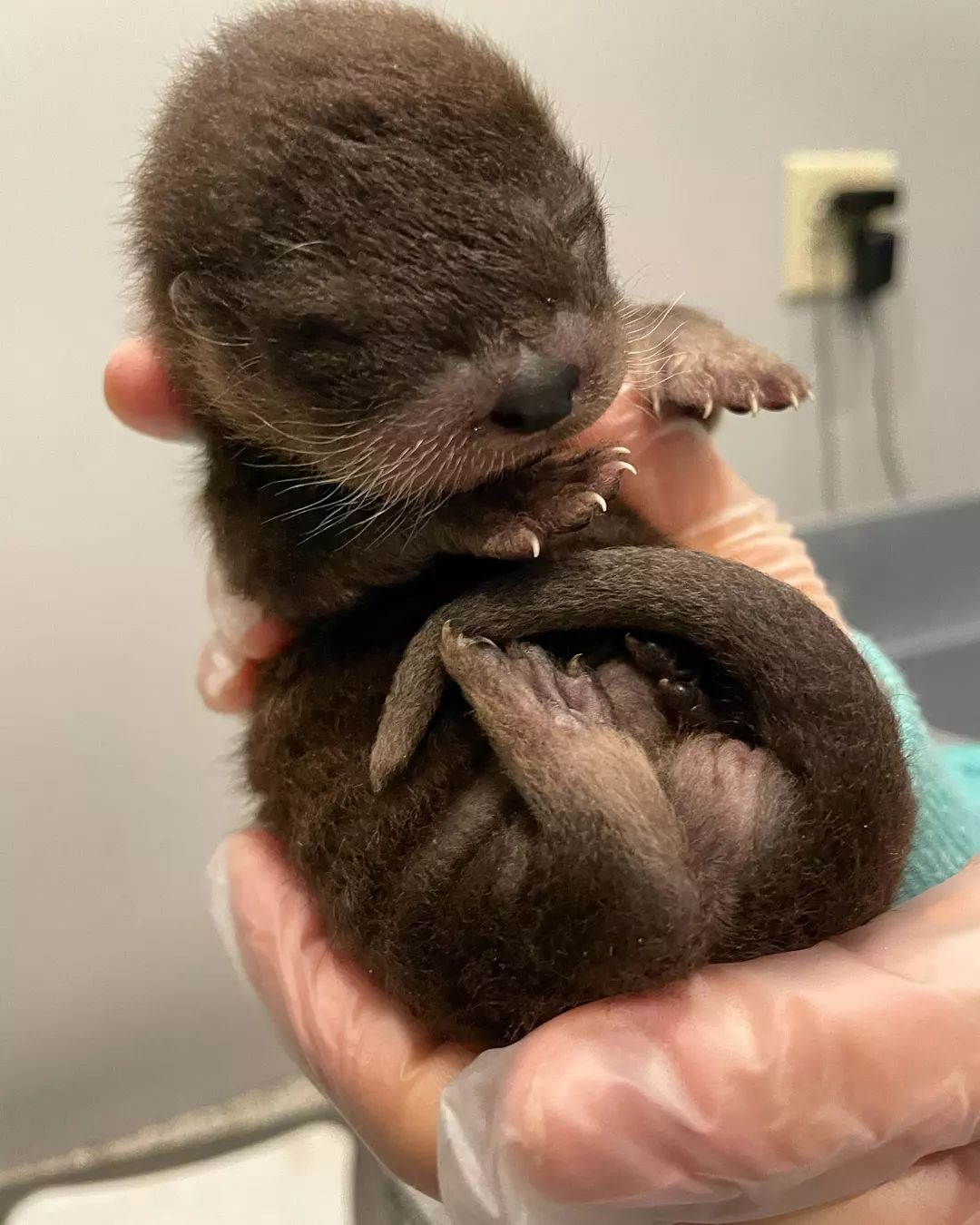 A center volunteer first thought the pup must be a squirrel. "They were quite surprised that it really was an otter," said Young. "They put him into an incubator and warmed him up, and kept him there a few days until they knew that he had stabilized."
The pup had not aspirated water and didn't have pneumonia, as medics had feared. He was later sent to another rehabilitation site with pools and a pond to make a full recovery; baby otters are typically cared for by their mothers for the first year of their lives.
Young was amazed at Gus's rescue effort, since he "doesn't really swim a lot" except for chasing the occasional duck in summer. She guessed that the St. Croix River had risen due to snowmelt and that Gus had spotted the pup stranded on the water from the shore.
"It was very windy … maybe this nest got washed out into the river and he was floating out there," said Young.
(Courtesy of Wildlife Rehabilitation Center of Minnesota)
The WRC staffers shared the orphaned otter pup's story on social media, explaining, "The otter is much too young to be in the water; it should still be in the den with its mom. Having no idea where the den is, how far the little guy traveled, the otter has been admitted for rehabilitation."
Local news stations ran stories on the rescue, visiting Young and her family at home, and Gus was hailed a hero. But his brave days are not over yet; Gus is still undergoing chemotherapy for the unusual tumor removed from his leg, and his family hopes for the best.
Young said Gus's cancer journey began at the start of 2021 with a small skin tumor under his ribcage, found by his groomer. It was removed, but a biopsy diagnosed trichoepithelioma, a benign skin lesion. The University of Minnesota followed Gus's progress for a year and removed a small enlarged lymph node, but when Gus started limping, his family grew concerned.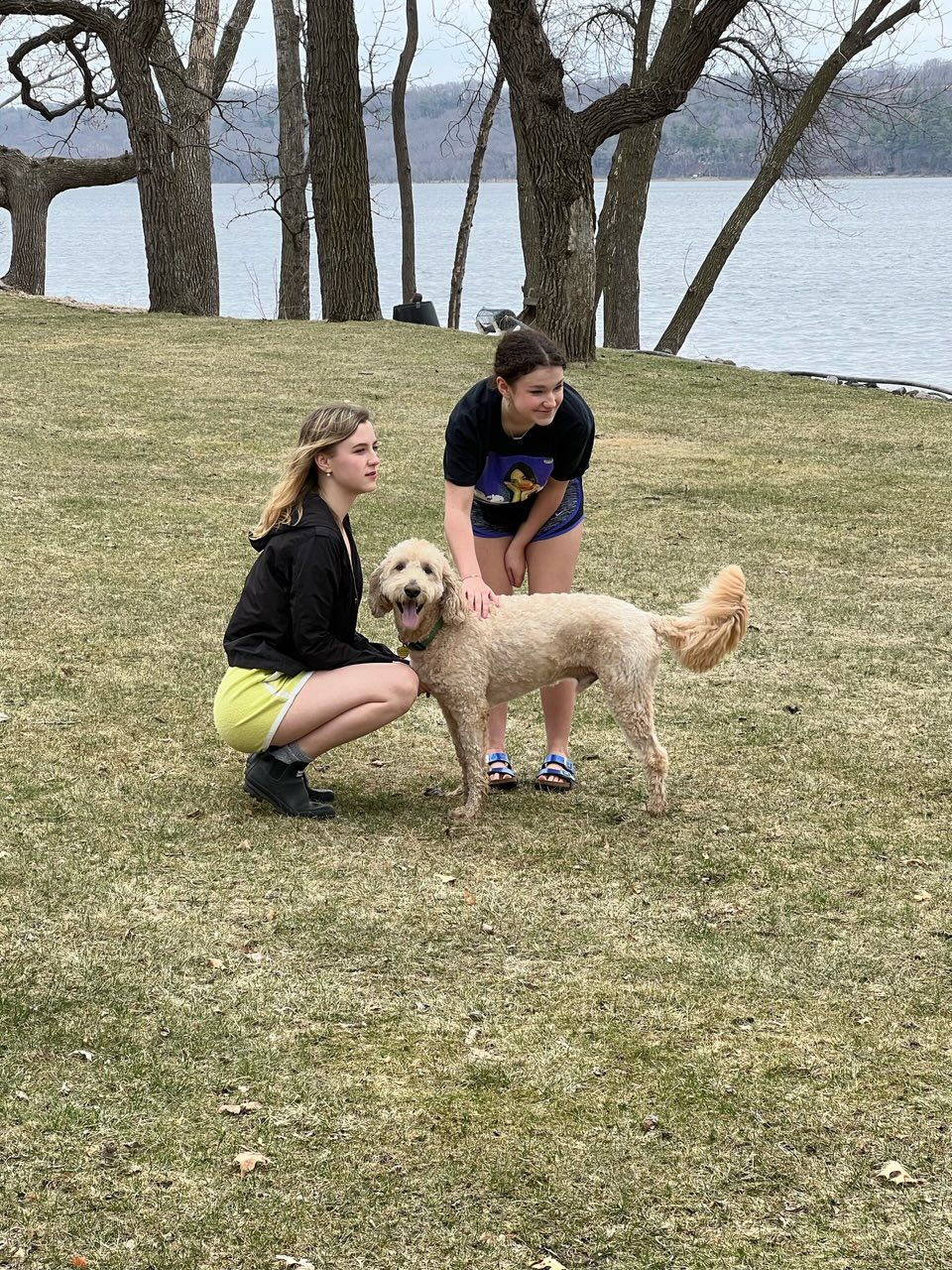 "We assumed that he had fallen on the ice," Young said. "We wanted an X-ray … he didn't have an injured leg, he had a big tumor on his leg. They told us the options, and we said go ahead and amputate."
"We didn't know if he'd even be able to run," she added, exclaiming, "he runs as fast now as he did with four legs!"
To the family's relief, their beloved dog returned to his active, affectionate self after losing his leg. His swift recovery was also good news for the orphaned otter pup, who owes his tiny life to Gus's quick thinking.
Share your stories with us at emg.inspired@epochtimes.com, and continue to get your daily dose of inspiration by signing up for the Inspired newsletter at TheEpochTimes.com/newsletter