Final Fantasy 14 players can now get an adorable Corgi minion to accompany them on their quests, but it will take quite a bit of dedication to unlock.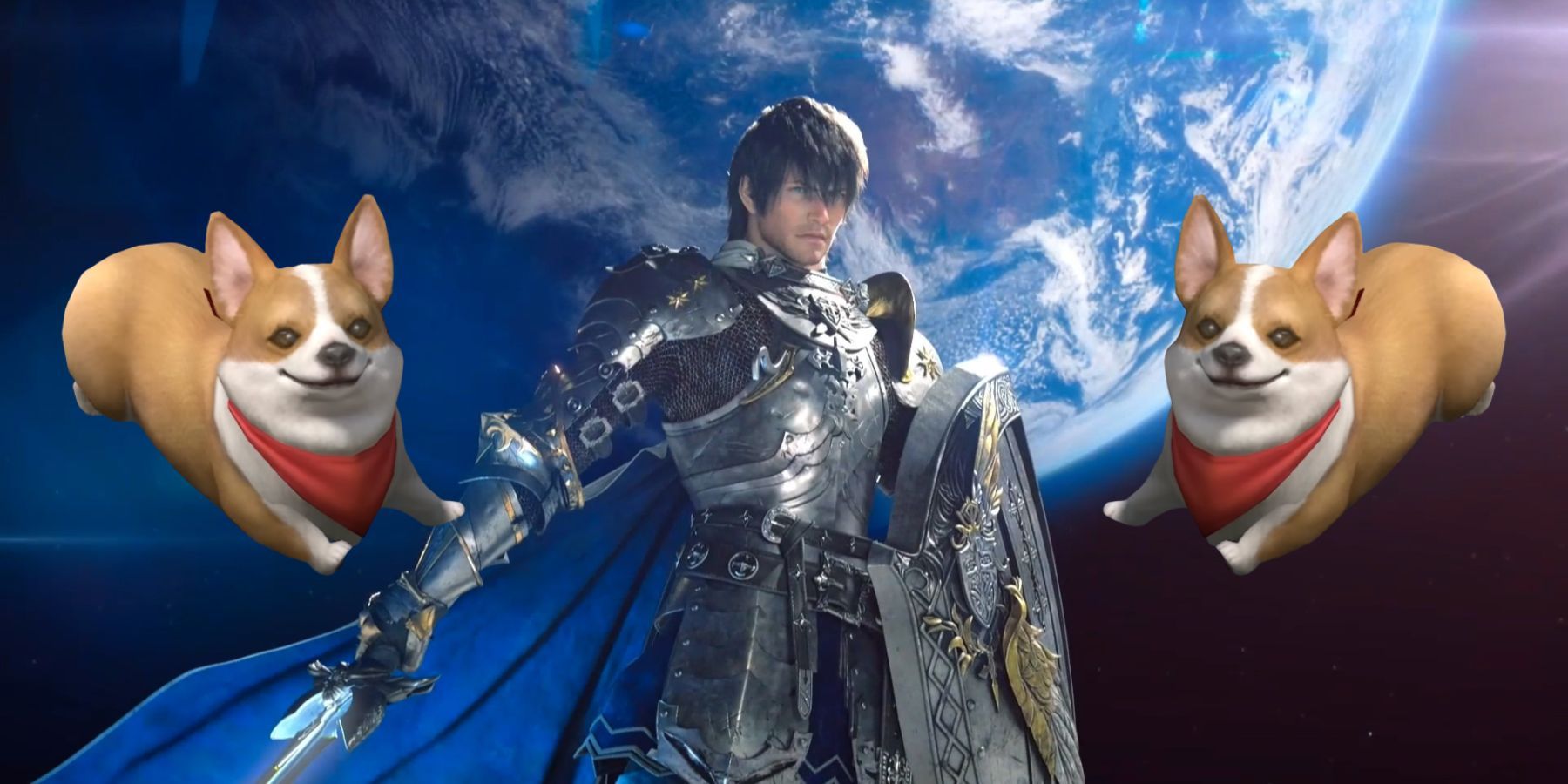 Minions in Final Fantasy 14 don't provide any sort of gameplay bonus to the player, but they are beloved by the community nonetheless. This is no less true for the new Corgi minion added in the Final Fantasy MMO's most recent 6.3 update. The cute dog is available now to all players, but there is a small catch. While one might think that something as simple as a Corgi minion would be fairly easy to unlock, it's actually end game content that requires players to complete difficult raids and then play a minigame in order to unlock. It will take a bit of dedication to unlock the Corgi minion, but it's all worth it when players see its adorable animations.
The 6.3 update for Final Fantasy 14 released on January 9th and added a slew of new content to the game. Amidst new trials and PVP changes, the Corgi minion was subtly added to the inventory of the Faux Commander in Idyllshire, meaning players will need to play the Faux Hollow minigame and earn Faux Leaves before they can purchase it.
RELATED: Final Fantasy 14 Players Have Already Met the Twelve
Final Fantasy 14 – How to Unlock Corgi Minion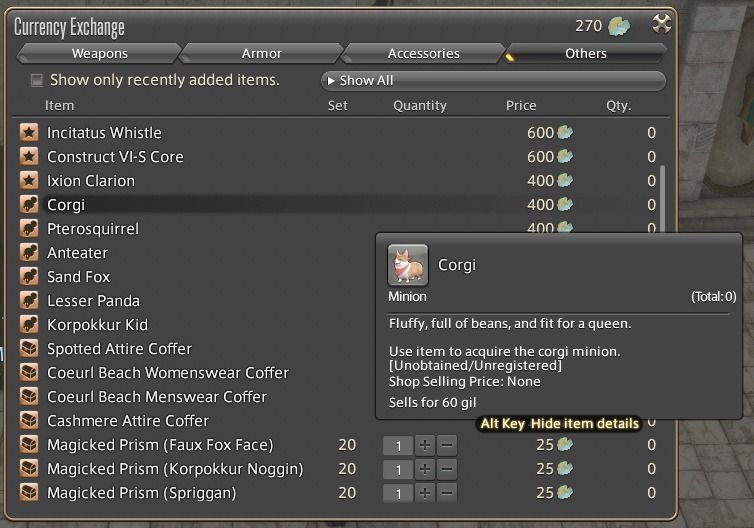 The Corgi is available from the Faux Commander's shop for a staggering 400 Faux Leaves. Simply approach the Faux Commander in Idyllshire and the Corgi minion is located in the "Others" tab of the shop. Players familiar with the Faux Commander's shop know that 400 Faux Leaves is quite the asking price, especially given how difficult it can be to even unlock the shop. To unlock Faux Leaves, players must complete the entirety of the Shadowbringers expansion main scenario quests and complete the "Keeping Up with the Aliapohs" quest. This unlocks Unreal Trials, high level versions of old trials that players must complete to earn a go at the Faux Hollow minigame.
Final Fantasy 14 – Earning Faux Leaves from Faux Hollow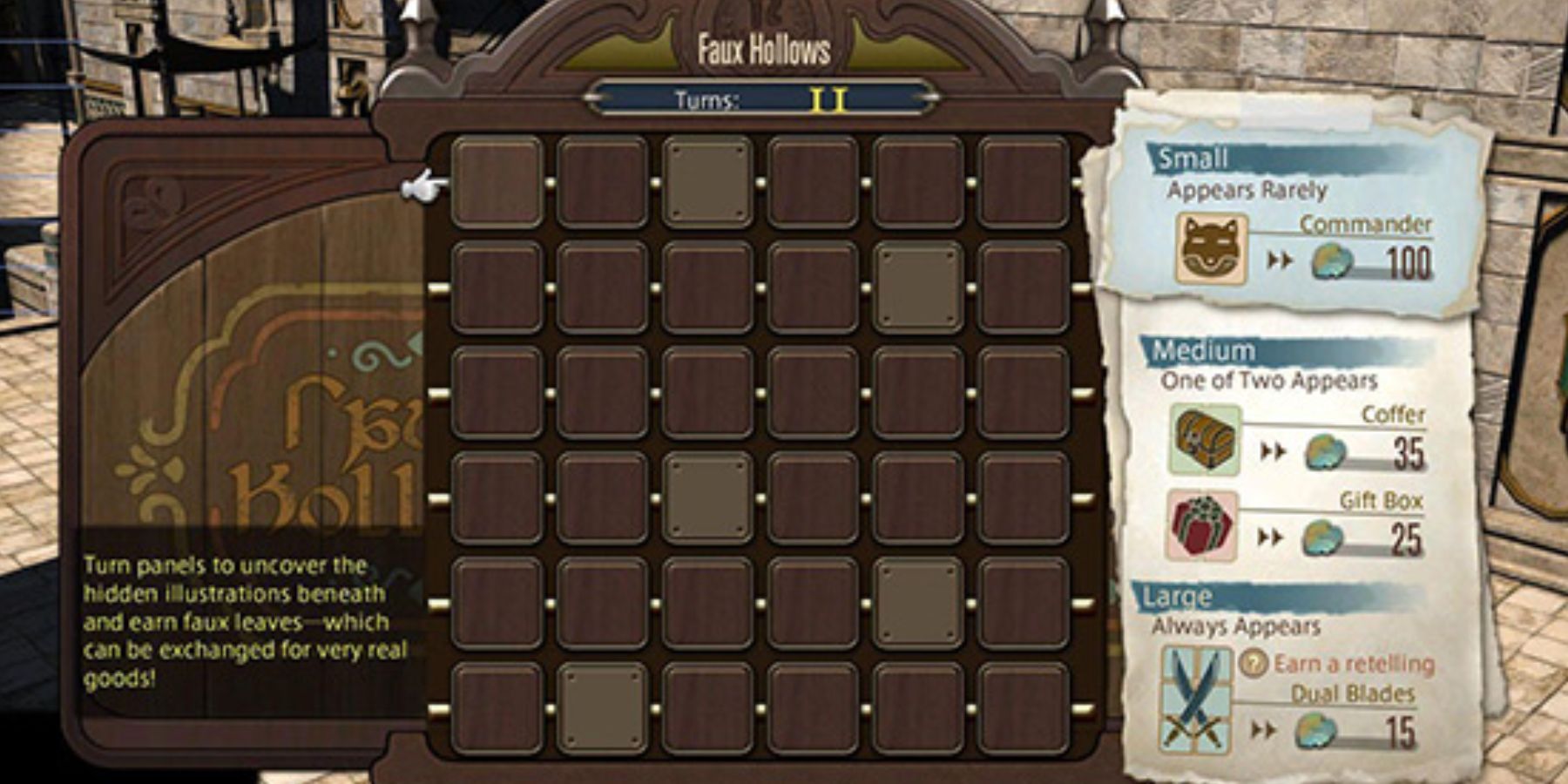 Assuming players have unlocked Unreal Trials and have completed one to earn entry into the Faux Hollows minigame, they now must play the game to earn Faux Leaves. Players must reveal tiles on a 6×6 board in an effort to reveal certain images. Playing tactically and with a bit of luck, it's usually possible to earn anywhere from 15 to 50 Faux Leaves from each game. This means it would take around 8 days of farming this minigame to get the rare minion in Final Fantasy 14.
If players manage to earn a retelling while playing the Faux Hollow, they can play the minigame twice each day instead. This would cut the time in half to about four days give or take a few days based on the player's overall luck and strategy. At present, players must complete Containment Bay P1T6 (Unreal) and defeat a buffed version of the Goddess Sophia in an epic boss fight every time they want to play Faux Hollows.
Final Fantasy 14 is available now on PC, PS4, and PS5.
MORE: Final Fantasy 14: Mount Ordeals Trial Guide