A big furry husky named Taco has gone viral for refusing (repeatedly) to give its spot on the couch to its owner, leaving the internet in stitches.
In the video shared on Reddit, the dog's owner can be heard asking Taco to leave, as he wants to sit on the couch and there's no more room, but the dog refuses multiple times, howling at him to just stop trying, because it's not happening.
At some point, noticing his "father" wouldn't give up, Taco turned to his "mom" for approval, and when she confirmed he needed to leave, the dog listened immediately, leaving his favorite spot.
The video, which was shared on Tuesday by u/stoolie926 in the popular pet subreddit r/WhatsWrongWithYourDog, has so far reached over 31,800 upvotes and 450 comments.
According to the American Kennel Club, huskies are very open to strangers, they're every man's best friend. They want to play all the time.
Their usual height is about 21-23.5 inches for male dogs and around 20-22 inches for female dogs. Their life expectancy is usually between 12-14 years.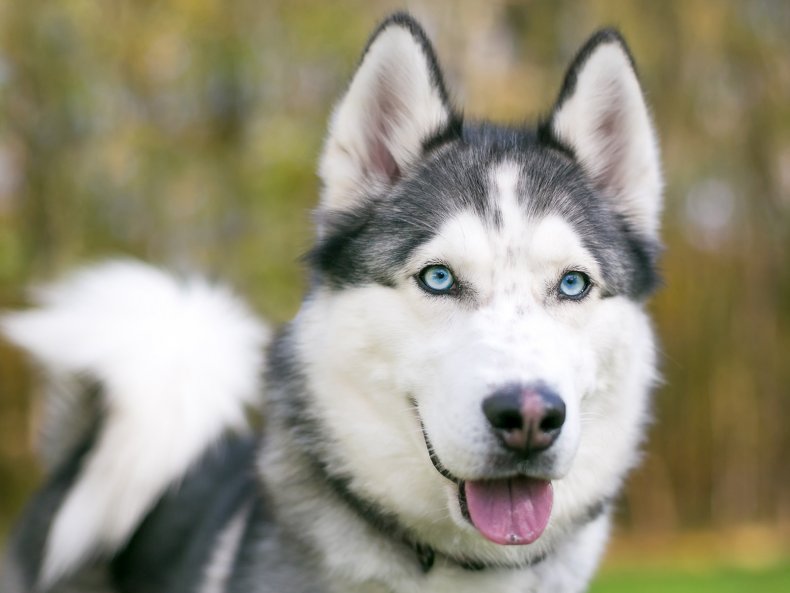 Most users were amused by the dog's stubbornness. HGpennypacker commented: "Taco had never heard such bullshit." YourphobiaMyfetish said: "Taco ain't wrong. He was there first."
SANTAAAA__I_know_him added: "grumble grumble Lousy humans…" And Candy_porn said: "Lmao that trickle off the couch like this is bullshit…"
Other users pointed out how the dog exclusively listened to his mother only. Zak9Attack said: "I won't believe until mom says it." Freedom_fam commented: "Dude is #3 in this Wolfpack." Love_God551 added: "I think he's actually number four lol."
Reacti0n7 said: "was going to say, unfortunately taco does not respect this guy as a superior. Mom is the master." And Momenf joked: "taco turns to Mom for approval. Mom: nop. Taco: mmkey…"
Vgacolor said: "4, Did you not see Taco's little brother? Also, Taco could not believe Mom betrayed him like that as shown by that little whimper at the end." Dm1tr3y added: "Huskies have this weird notion that if someone else is in the room, they don't have to listen to you anymore." TickleyTaint added: "Yep one of mine is this way. Any sort of company, the rules no longer exist and you aren't the boss lol."
BendingUnit0x16 joked: "You're not my real dad! -Taco" While Root88 suggested: "I just go stand next to the treat jar for a second and walk back to a cleared out couch." Pazimpanet added: "I can look out any window in the house and gasp and I'll be clear for landing."
Newsweek reached out to u/stoolie926 for comment.
Update 05/25/22, 11:06 a.m. ET: This article was updated with a photo of a husky.
Do you have funny and adorable videos or pictures of your pet you want to share? We want to see the best ones! Send them in to life@newsweek.com and they could appear on our site.