Tauranga SPCA have been pushed to cut their prices in half for dog adoptions due to capacity issues at their centre.
Over the school holidays running until Sunday, July 24, Tauranga SPCA's centre is holding a 50 per cent discount on all canine adoptions to relieve their centre's capacity stresses.
Whakatane, Taupo, Rotorua, Thames and Hamilton's SPCA centres are also running the same discount as they struggle with the number of dogs in their care.
"[Our centre] is very stretched. We are currently at capacity, with rooms within the shelter being converted into temporary puppy pens," says Tauranga Centre manager Andrea Crompton.
Asked why it is canine's in particular that the centre is over run with, Andrea says: "For the most part, it's failure of owners to have their dogs de-sexed and SPCA encourages all owners to have their pets de-sexed".
Canine capacity issues also ties in to the time of the year that it is as well.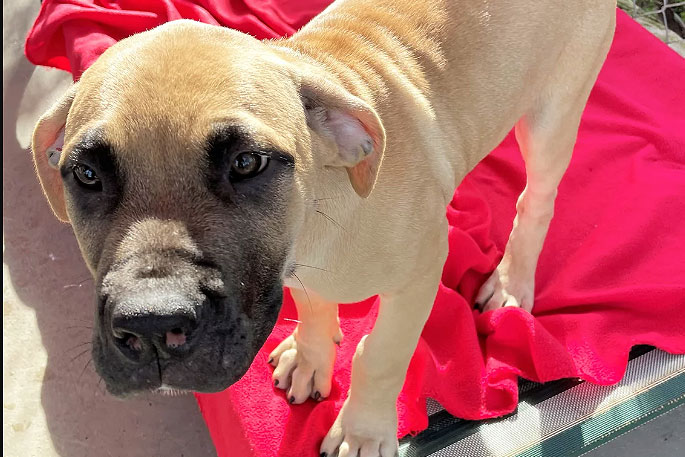 Three-month-old, female mixed breed called Pickles, loves to play and is waiting to be adopted from the Tauranga shelter. Photo: Supplied.
"Winter traditionally sees adoption of dogs decrease.  People want dogs in the summer when they can get out and about with them while the weather is warm.
"Dogs can have puppies all year round while cats will breed while the weather is warm." 
Needing to reduce dog adoptions by 50 per cent has its impacts on animal care costs that the centre has to cover too.
"All canines that leave our centre are vaccinated, de-sexed and microchipped, there is obviously a cost involved with that.
"While there is an impact, we would rather see our canines find their forever homes as soon as possible."
Already part way through the school holidays, Andrea says the Tauranga centre has not seen an increase in dog adoptions as of yet…"but we are hopeful and there is still time".
Tauranga SPCA's 50 per cent discount on all dog adoptions will run until Sunday, July 24.
If you would like a cuddly canine visit: https://www.spca.nz/centre/tauranga-centre/adoption  or head to the Tauranga Centre at 43 Alach Street, Gate Pa.