TAMPA, Fla. – Whether he's mastering the A-Frame, or coming to a halt after a full sprint, four-and-a-half-year-old Arik has competition in his blood.
"His father also did four World Championships as well," explained owner and trainer Chris Meverden.
The pair traveled from Tampa to Spain for the world championship for IGP, a challenging three-part sport originally designed as a breed test for the German shepherd.
"The dogs are judged in tracking and using their nose, there's also the obedience phase, which also incorporates agility as well," he said. 
They are also judged on defensive handler protection work, which happens to be Arik's favorite.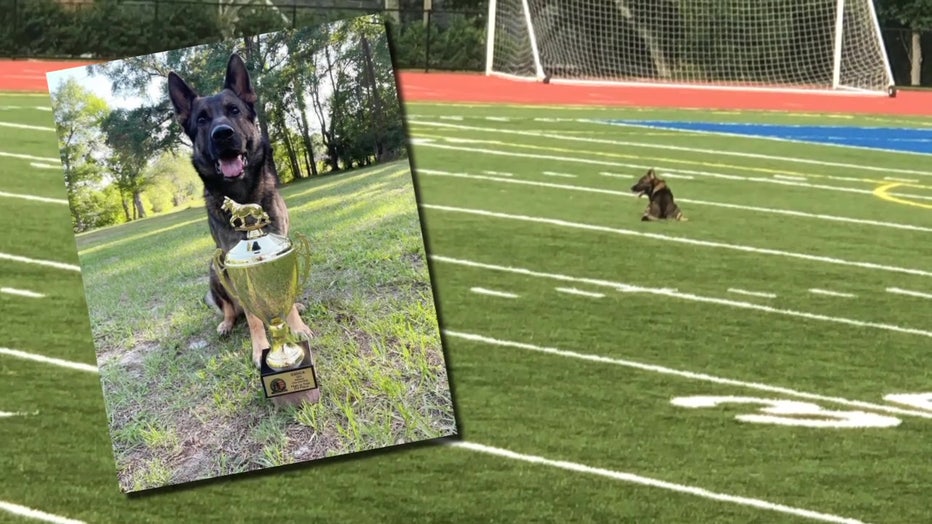 "For some reason, when it's time to do protection, his mindset changes, and he's like it's go-time," Meverden shared. "He just loves it, he's like an MMA fighter, loves to get out there and get that adrenaline rush."
The duo has spent years training for this at North Tampa Dog Training since Arik was four months old. He already has three national competitions under his collar. Meverden says there's no monetary prize for winning, rather, just making it to this level.
READ PETA wants MLB to use 'arm barn' instead of 'bullpen'
"The big prize is just getting here," he laughed. "It's a very prestigious honor to be included at this world championship. I guess it's just bragging rights that you won the world championship."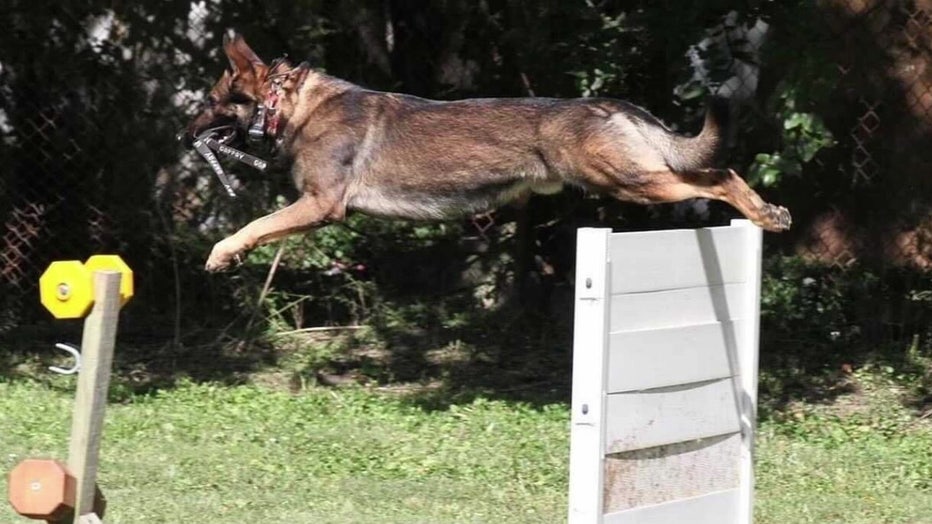 Competing in Europe doesn't sound too rough. The only adjustment is the jet lag.
READ 101-year-old woman adopts 19-year-old cat from animal shelter
"The American team arrives early because we have the longest to travel, and the dogs have to have an adjustment period after a 14-hour flight," he said. "Sometimes it takes a couple of days for the dogs to get acclimated to the new environment, especially because the climate is so different."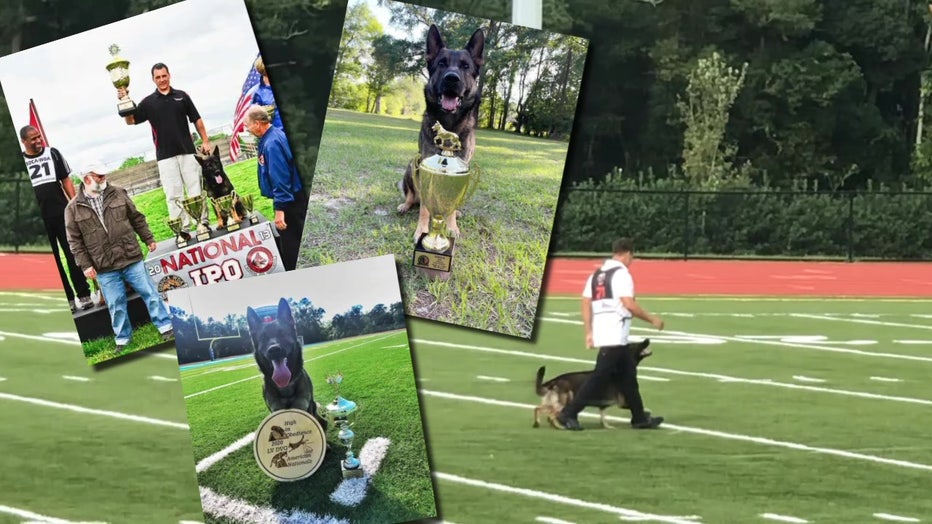 The competition features 120 German shepherds from 35 different countries. Arik is one of five dogs from the United States competing. 
It gets underway next Wednesday, November 3 in Lerma Spain.
CONNECT WITH FOX 13:
Download our free news app
Sign up for our daily newsletter