All Buzz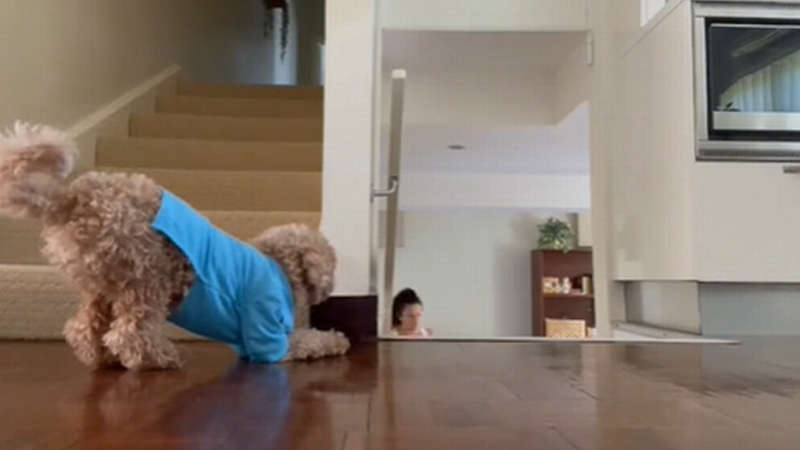 Image from TikTok.
Viewers have been left 'in stitches' after watching an adorable poodle waiting every day to scare its owner!
We all love a good dog video – and this one is sure to bring a smile to everyone's face.
A poodle has found internet fame by hilarious pranking its owner by hiding and jumping out at the top of the stairs to scare them at every opportunity.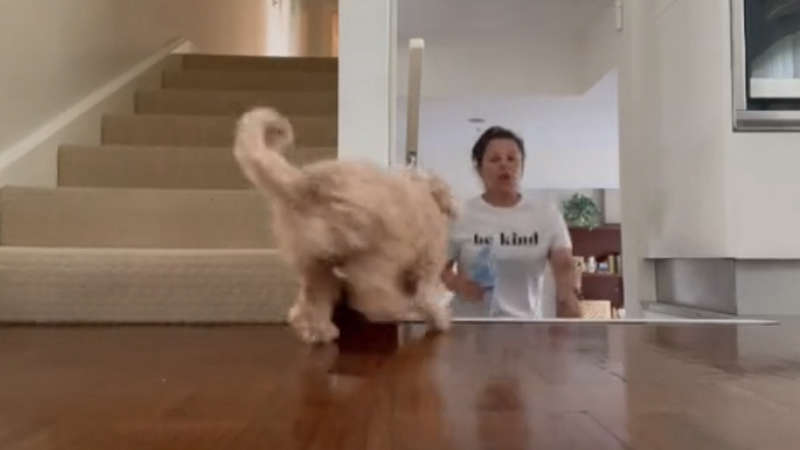 Image from TikTok.
The clip that was uploaded to popular social media platform TikTok has wracked up 60,000 likes and had thousands of comments.
The pup called Chachi, has left viewers in stitches as it's learnt to do this every time the owner is coming up the stairs.
In the video – Chachi is sporting a blue top and he listens out for his approaching human.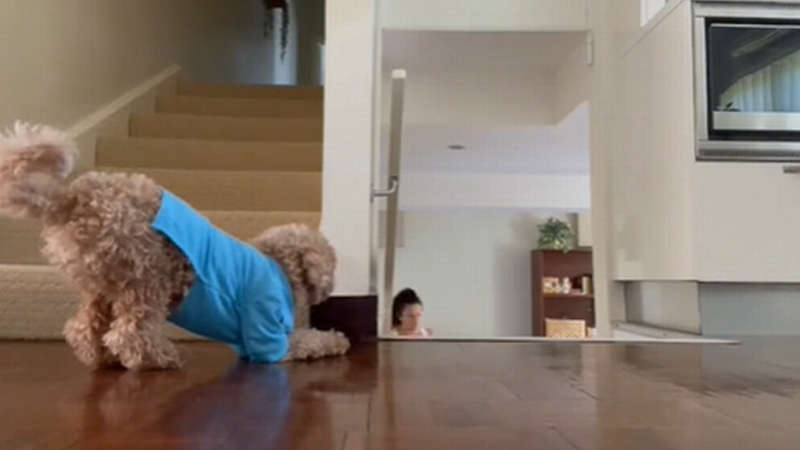 Image from TikTok.
Upon hearing her footsteps the pup backs up around the corner and crouches to hide.
Peeking its head around the bannister – the poodle waits until the victim is close before pouncing out – making his human jump out of her skin.
You can watch the full clip below.
@chachi.sherri

Reply to @gunfightersr sorry about that 😬 #scary #poodlesoftiktok #pranks

♬ Early Morning Dreams – Kadebostany
Viewers have been quick to comment on the adorable video, with many loving the pranks.
One viewer wrote: "No way man, this dog thinks this through enough to do it over and over."
Another added: "I've never seen a dog do this – so cute."
A third commented: "Well, this is the most adorable thing I've seen all day".
We couldn't agree more! Good dog!.